An Interview With Ryan Harris: Contimo Provisions
Recently, ACME shared a glass of Anderson Valley Pinot Noir and a PRESS chicken sandwich with Ryan Harris, the co-founder of Contimo Provisions. He has worked in some of the smartest restaurants in the country, and started this business with his business partner Kevin Folan last year.
​ACME: Ryan, ​have people underestimated the sandwich?
​Ryan Harris: The bar people have set for a good sandwich is far too low. ​Why is eating a sandwich allowed to ever be a 'meh' experience, when, with other food, we expect greatness? I think it is because we all have made sandwiches ourselves, and grew up making our own sandwiches. Some people never realize that they can be made very well.
ACME: Have you ever had a life-changing sandwich + wine pairing experience?
​RH: I suppose I have, but ​on a ​broader ​scale​. It's less about an exact sandwich + one wine, and it's more about the best food and drink in a specific place, done perfectly. ​If you're in Provence, the perfect experience is a fresh baguette with butter and ham plus a simple regional rosé. A Sonoran burrito with really cold beer. Lambrusco and mortadella. ​It is emblematic of a time and place, and it can be just as important as any tasting menu. I think about the lunch I had ​here in Napa at the Farella Vineyard with my friends Zeb and Stephanie. We had sandwiches and charcuterie, we sat outside in perfect weather, with perfect wine, and my idea of perfect companions. The fact that that experience isn't uncommon, that's the quintessential Napa Valley. That day the perfect pairing was veggie sandwiches, country pâté and Farella Cabernet.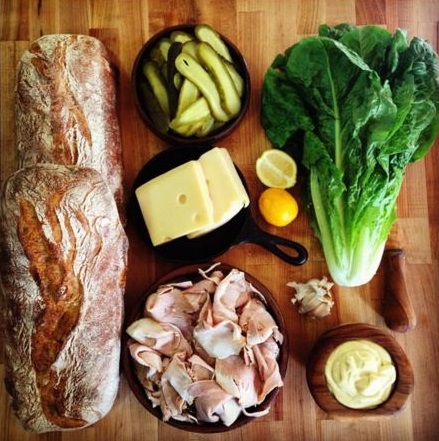 ​
ACME: What do you wish your Mom would have packed in your lunchbox​ back when you were growing up​?
​RH: My ​Mom ​is a very ​good cook​, and my Dad worked for grocery stores when I was a kid. I would trade at lunchtime because he always brought home the new Kool-Aid flavors, so I'd swap those for some chocolate milk instead. But I always had good sandwiches. There was that amalgam of quality, handmade-with-love food, and the downright terrible, like homemade pimento cheese sandwiches... with a Twinkie on the side. ​
​ACME: Contrary to what people think, it's actually kind of hard to figure out a picnic lunch in Napa. Where should people go? What do you advise people to do? ​
RH: It's true, many wineries aren't set up to welcome in outside food, but there are lots of options: order online (contimonapa.com), pick up your lunch at the start of your day, then choose your adventure. Post up in Lyman Park in St. Helena, near the gazebo. Or, hike Skyline Park or Westwood Hills. Bring some wine in your backpack (don't forget the opener!) and then sit atop the mountains, look at the valley with wines from the valley in your glass and enjoy the bounty.
​ACME: If you were to get a retro-style superhero lunchbox tomorrow, who would you want on it? ​
​RH: Johnny Cash. He was a rebel. And one of the greatest legends from Tennessee. ​
​ACME: What kind of sandwich would Johnny Cash eat?
​RH: I gotta think of him being such a classic guy: ham and cheese. But toasted. Dark. There's gotta be something dark to a Johnny Cash sandwich.
​ACME: Last one. Your favorite Napa Valley wine producers: go!
RH: I'm a chef, so my favorites are the wines that pair best with food. Di Costanzo Cabernet is a favorite; from Scott Young, the Young Inglewood Vin Clair with our veggie sandwich is awesome. (ACME edit: that Vin Clair to be released soon!) With Nashville hot chicken, the Zeitgeist Trousseau Gris. ​
Check out one of the most delicious Instagram feeds around: www.instagram.com/contimoprovisions/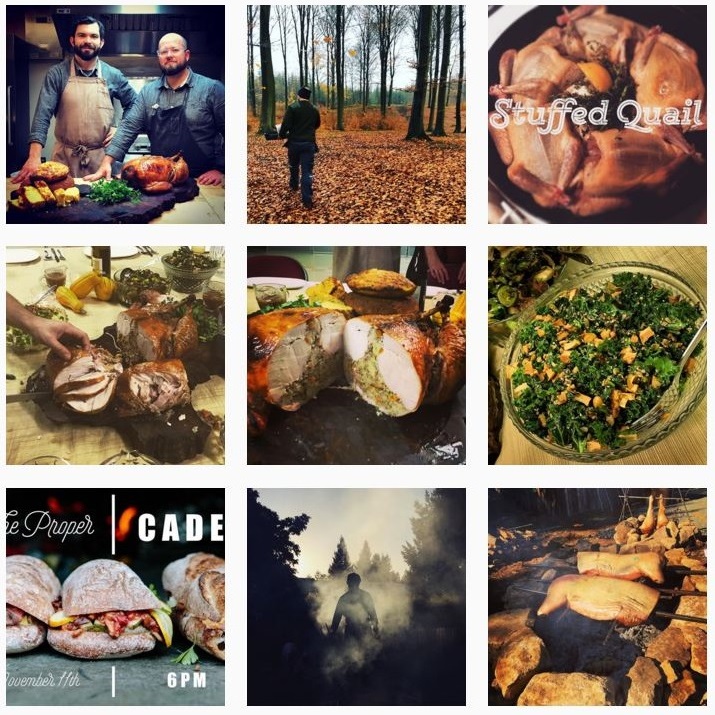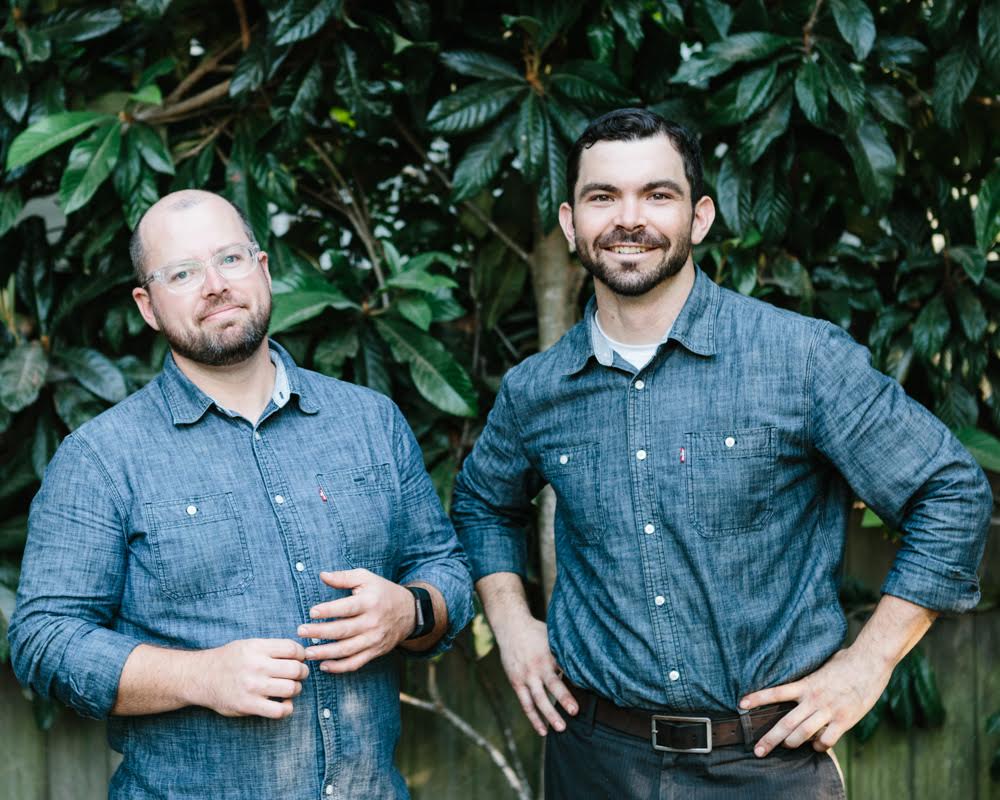 (Ryan Harris, left + Kevin Folan, right)
---