Looplocked...debut vintage has ACME swooning.
In its debut vintage, we are proud to introduce you to:
Looplocked, Rancho Estrella, Pinot Noir, Napa Valley 2015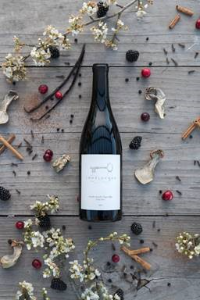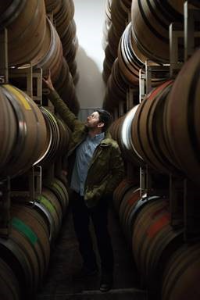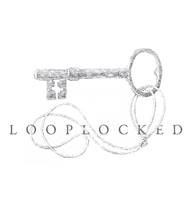 Both cheerful and personable……..new vintner Louis Abruzzese, is one of the most down-to-earth people who brings warmth and fresh new ideas into any situation. You will always find him smiling, laughing and dreaming about new projects he can embark upon that will allow him to master a new set of skills. He is the true definition of a real "go-getter." Originally from a small town outside of Philadelphia, he moved across the country to the Napa Valley in 2009 in order to pursue his lifelong dream of becoming a Chef. As a student at The Culinary Institute of America in St. Helena, he spent his days in the classroom and long, stressful nights working in the kitchen as a 'commis' in Chef Thomas Keller's celebrated restaurant The French Laundry to earn his externship hours and gain invaluable experience. It was here under Chef Keller's leadership, that Louis learned the concept of 'precision,' a calculated work ethic that translates into beautifully crafted food.
Following graduation, Louis was offered a full time position on the service team at The French Laundry, which he accepted immediately knowing that it would allow him to dive even deeper into understanding the true relationship between food and wine alongside the fundamentals of elevated cuisine and service.
In the fall of 2012, Louis was asked to join the opening culinary team at Ari Weiswasser's new 32-seat restaurant in Sonoma Country called Glen Ellen Star, specializing in wood-fire cooking techniques that would bring out the best flavors of California-inspired dishes. As Sous Chef, Louis was responsible for sourcing the freshest ingredients from local farms and purveyors. He made weekly trips to the farmer's markets around the bay area to find only the most seasonal items and find creative ways to feature them on Glen Ellen Star's menu. Through this work and dedication, he became enamored with the art of farming and since he had been working in restaurants in some capacity for nearly a decade, he eventually desired to learn how to farm a vineyard and make wine, a skill he was hoping to add to his 'bag of tricks.'
This dream of farming grapes, managing vines, harvesting fruit and bottling his own wine became a reality when Louis and his wife, Alli, moved to Estrella Ranch in September of 2014. The property, located on Lovall Valley Loop Road in the South Western foothills of Napa County, but accessed by way of Sonoma, had a mere two acres of Pinot Noir that were about to be turned over by the owner until the Abruzzese's spoke up and claimed responsibility for rebuilding it.
They were now one of several families living on the seven-acre "co-op," among grapevines, gardens, goats and chickens. As part of their housing agreement, everyone was responsible for this land and taking care of all that it provided. Until Louis and Alli arrived, no one wanted to conquer the vineyards, therefore they decided Louis would take over the farming and revitalize the site. Months later, coupled with enormous amount of help from capable winemaking friends, they have created a gorgeous Pinot Noir, proudly practicing organic farming and combining all bi-products from the animals and their bedding on the property, to create a compost that is recycled back into the earth. The strong Santa Ana winds that blow through the vineyard, and the variance in temperature from the diurnal shift, create an ideal climate for the grapes.
Sitting 600 feet above the Carneros AVA in Napa County, the soil os made up of rocky,clay loamsitting on top of volcanic bedrock, which allows for great water retention and provides a solid foundation of minerals. 1,800 vines of Pinot Noir (three different clones from Dijon) were originally planted in 2008, now in its debut vintage we couldn't be any more pleased with this brand new wine. This wine is a beautiful expression of tart cranberry, blackberry, dill, vanilla, cinnamon, clove, dried porcinis, plum blossom and delicate white flowers.
The 2015 vintage was harvested in early September, and in that year they barely picked a ton of fruit. Made at a custom crush facility in Sonoma, they skin-fermented the fruit with 30% whole cluster for no more than 11 days. The grapes were pressed, then transferred to barrel to finish malolactic fermentation and age gracefully for two years.
We thank you for the opportunity to share this very special project from an intensely energetic, enthusiastic individual who is eager to make you smile with a charming, bright and expressive wine he and his wife have poured their souls into. Oh and did we mention, Louis is also a private Chef that is happy to service next time you are looking to share an impressive homemade meal with friends that you do not have to make yourself and furthermore Team ACME is, of course, readily available to act as your very own private sommelier for your wine-inspired gatherings and guaranteed good times!
---