Team ACME Field Trip to DuMOL Estate Vineyard
If you are familiar with the many vineyards of DuMol, then you know that trying to keep track of the names can be confusing!
We started the morning at the Estate Vineyard. This 20 acre plot is planted with 10,000 Pinot Noir vines that are over 10 years old.
These grapes grow on tiny vines with deep vertical roots high in density, small clusters about the size of a fist. Their wine making process is catered to each vineyard and all are harvested and treated differently.
The
Estate Vineyard Pinot Noir
was savory with hints of dark cassis & red currant finishing with bright acidity that shows this wine will age beautifully in the bottle.
Adjacent to this plot is the Estate Chardonnay vines. Tucked in between two small hills in dappled sunlight and a cool breeze.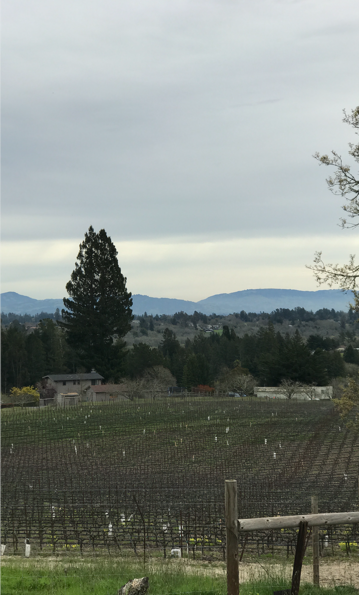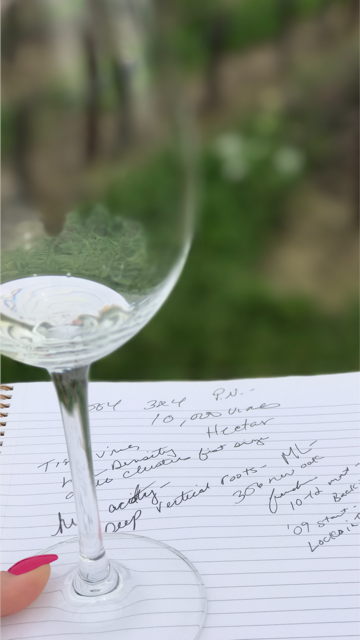 This wine is truly a star that delivers all you want in a Chardonnay.
Brilliant pale straw yellow with a hint of peridot for color. Sweet mint, honeydew, lemongrass with hints of green olive.
It is an interesting contrast to that which the aromas suggest. Citrus, quince, hazelnut and lanolin. Lively, natural acid brightens the experience.
We then went on to the winery in Windsor to learn more about the wines that are named after family members and the vineyards that they harvest from.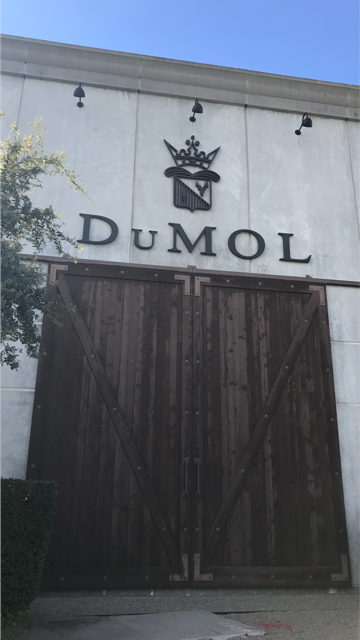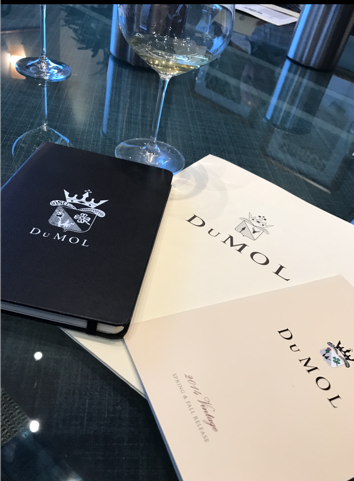 As a Team tasting this was so different than our daily tastings at ACME Headquarters. We are so grateful to have been able to have this experience.
Thank you again to Team DuMOL!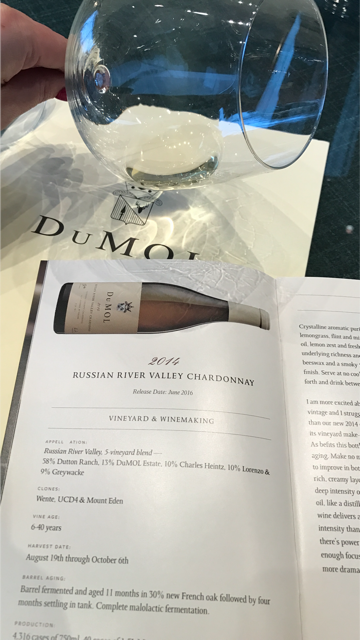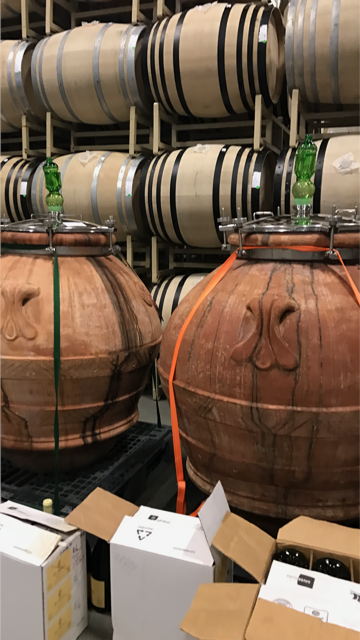 ---