The Weekender by ACME & Panevino
The beautiful burlap bag can be used for trips to Sunshine, taking to year-round farmers markets, going anywhere you dream of that requires that necessities travel with you. Personally, we think this would make a dreamy Thanksgiving hostess gift. Show up to your meal with this under your arm, and your work is done
.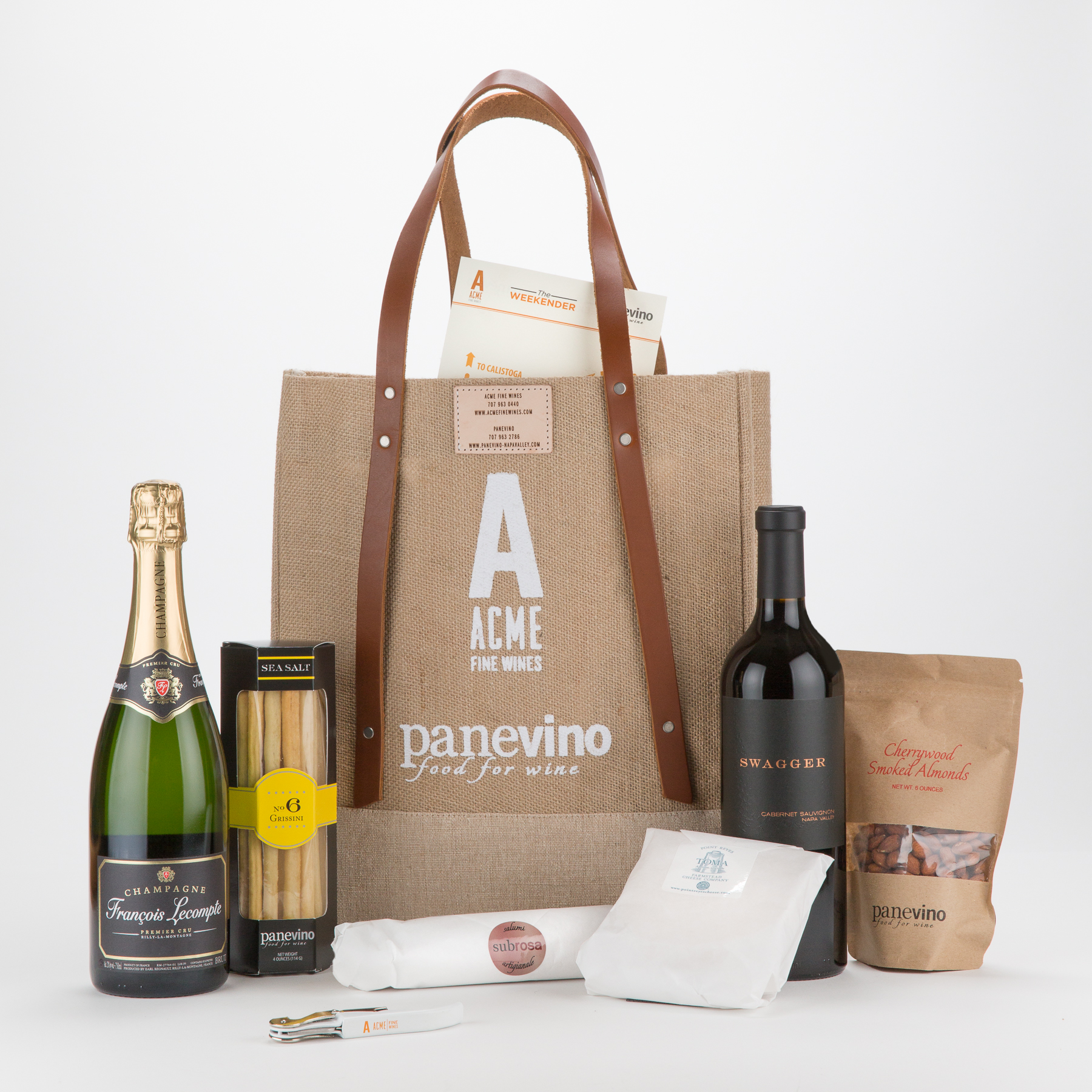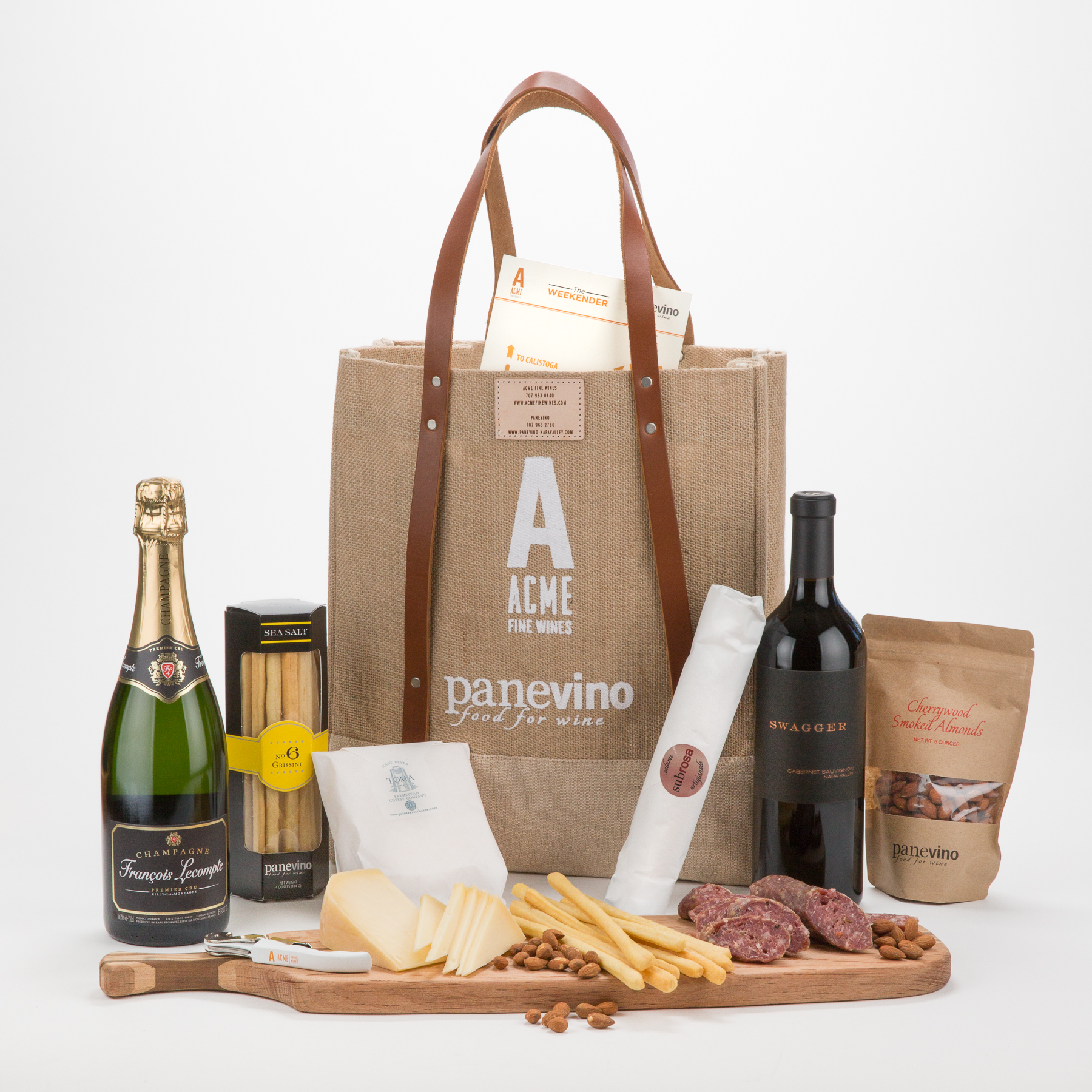 And it's ready now! The Weekender ($175/plus tax) can be ordered in advance and is available for pick up at ACME Fine Wines or Panevino, Monday-Friday 9am-5:30pm and Saturdays 10am-6pm.

Please give us advance notice, bring your bag back, and we'll have your second, third, fourth (and so on) weekend assorted provisions ready, prior to your arrival.
*contents change monthly

Shipping for The Weekender will be available to our out-of-town friends soon!
Email us today to receive more information. acme@acmefinewines.com
---