This Fourth Of July ACME wants to help you celebrate our Independence!!
ACME has some independent spirits on our wall of wine, wines made by people who keep us excited about the future of all things vinous. A sweet Texas gal who followed her heart to Wine Country (Jaclynn Renée), an artist who will make you believe in Chardonnay again (Bohème) and a couple of rosy treasures (one bubbly, one still) that we'll have iced down for our Fourth of July festivities this weekend. What will you be drinking?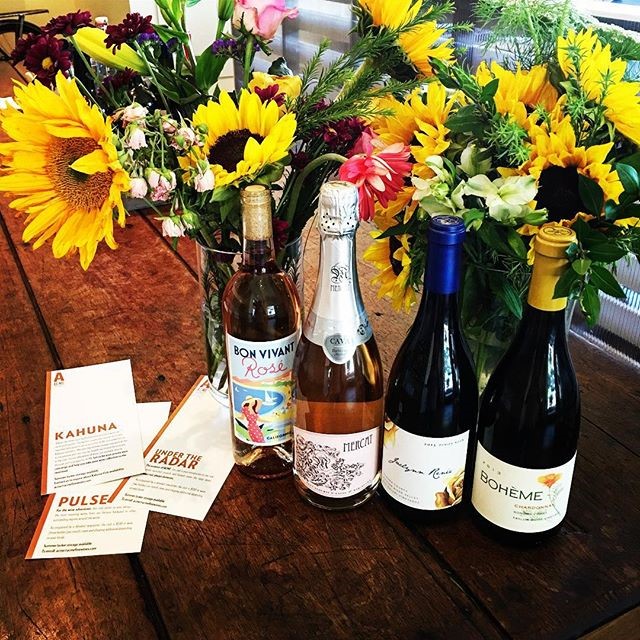 Jaclynn Renée, Bacigalupi Vineyard, Pinot Noir, Russian River Valley 2013 - $50
The Bacigalupi Vineyard first gained recognition during the 1976 Judgement of Paris tasting when the 1973 Chardonnay from Château Montelena (partially made with this fruit) triumphed over many acclaimed French wines winning first place. This event was the turning point in America's global wine image. Since then, they have consistently grown world class fruit making it one of the most sought after vineyard sources for Pinot Noir and Chardonnay in California. As you will see several high-end producers boasting the Bacigalupi name on their bottles, we were excited to find this inaugural vintage coming from Jaclynn Renée van Sant. An up and coming winemaker, Jaclynn made her first solo project as if she had been making wines for decades. So incredibly pure and focused, this wine has bright cranberry, rhubarb, tea leaf and baking spices on the nose and flavors of strawberry, plum, vanilla, and black tea with a bright finish. Simply gorgeous. Only 133 cases produced.
Bohème, Taylor Ridge, Chardonnay, Sonoma Coast 2013 - $46
Nestled up in the hills of Occidental near the Sonoma Coast is Bohème. At the heart of this small operation is Kurt Beitler, focusing on single vineyard Pinot Noirs from vineyards that he farms around Sonoma, in addition to a little Chardonnay and Syrah. Given its namesake, Bohème, these wines are an expression of nature's gift and beauty and our reliance on it, human creation, art, and wild freedom. His wines are vibrant, mysterious, artistic, and wild yet ethereal. Simply put, they are delicious wines and wines that you must have...
The Taylor Ridge Vineyard is planted to Pinot Noir and Chardonnay and is just under five miles from the Pacific Ocean. Its caramel-colored sandy loam soil is traced back to prehistoric marine embayment that once covered west Sonoma County. During the growing season cool fog engulfs the vineyard, slowing down nutrient uptake by the vines thus ripening the grapes at a slow, measured rate. Even though this Chardonnay goes through 100% malolactic fermentation and is aged sur lees for a year in barrel before bottling, Kurt's goal is to make wines that are vibrant and alive, with refreshing acidity and a symphony of fruit. This is clear in that this wine has a nice lush, mouthfeel but with lively acidity and freshness. Aromas and flavors of lemon, wet rock, fresh stone fruit, and a kiss of oak fill the glass with a mouth-watering, lip-smacking finish. Perfect picnic Chardonnay!!! 120 cases produced.
Bon Vivant, Rosé, California 2015 - $28
You know what they say! Everyone has a Bon Vivant in their squad... and if you can't think of who yours is, it must be YOU! Congratulations! True Rosé from winemaker Nick Maloney, we adore Bon Vivant, a summer sipper inspired by a sunny Corsican vacation. Made from 60% Syrah & 40% Zinfandel, this wine is bursting with juicy strawberry fruit! Ice it down & sip away...
*Wine Cocktails = Fourth of July Cocktail Recipes by: Niccole Trzaska www.drinksbyniccole.com
Featuring: Bon Vivant Rosé 2015 & Mercat Sparkling Rosé NV
Rosé Revolution
6 oz frozen Bon Vivant Rosé
1 and 1/2 oz Crème de peche Liqueur
3-4 handfuls of Blueberries
1 oz Soda water
Lemon Wedge (Squeeze into cocktail)
Method: First Freeze your entire bottle of Bon Vivant Rosé mixed with Crème de Peche and blueberries in a flat container with a lid. Try to keep too much air from getting into the wine. When contents are frozen take out and shave the contents with a large spoon into a wine glass. Add Soda, Lemon squeeze and serve.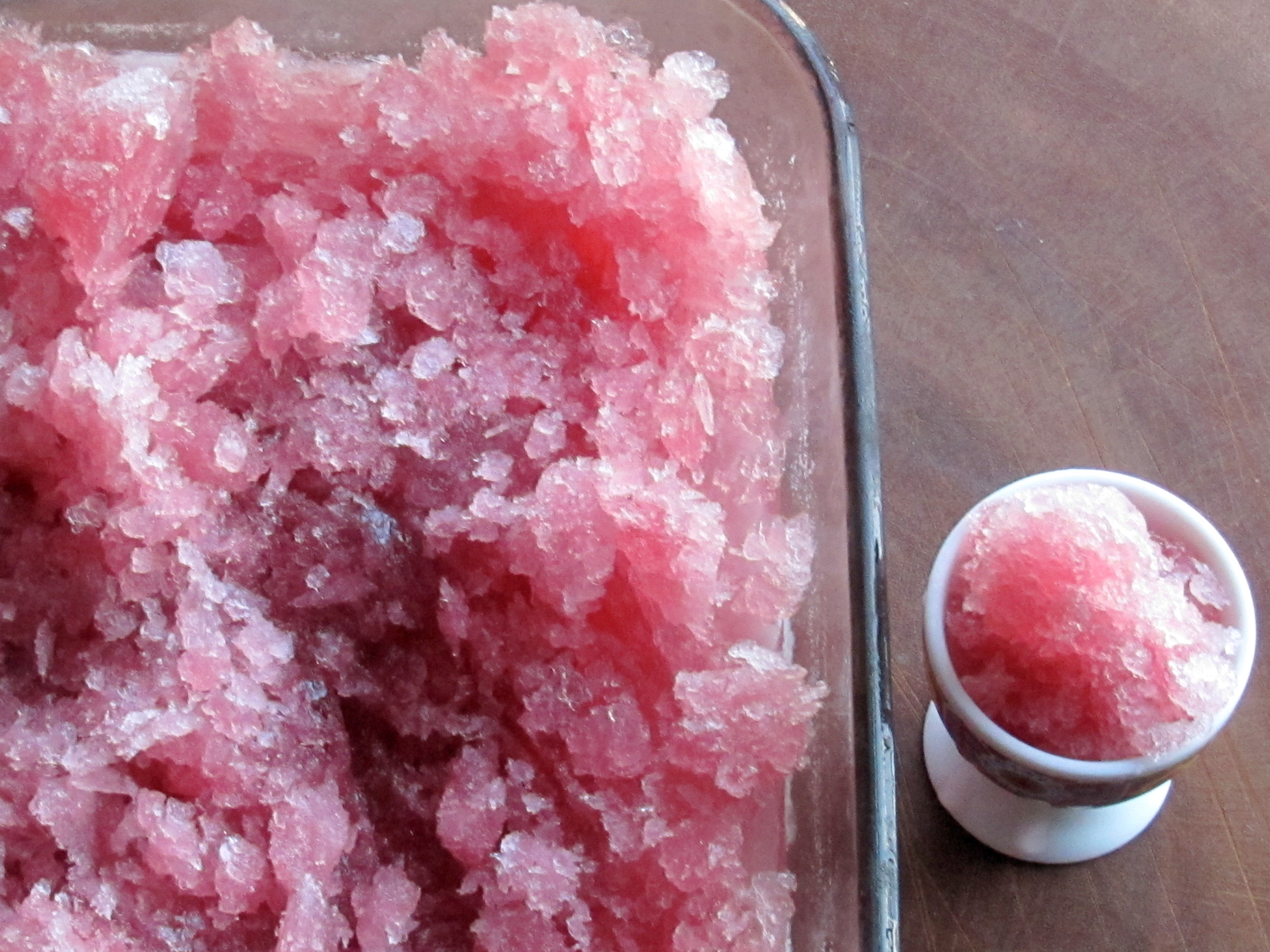 COOL TIP!! These can also be made in an ice pop mold for adults!! Just sub the soda with water and freeze.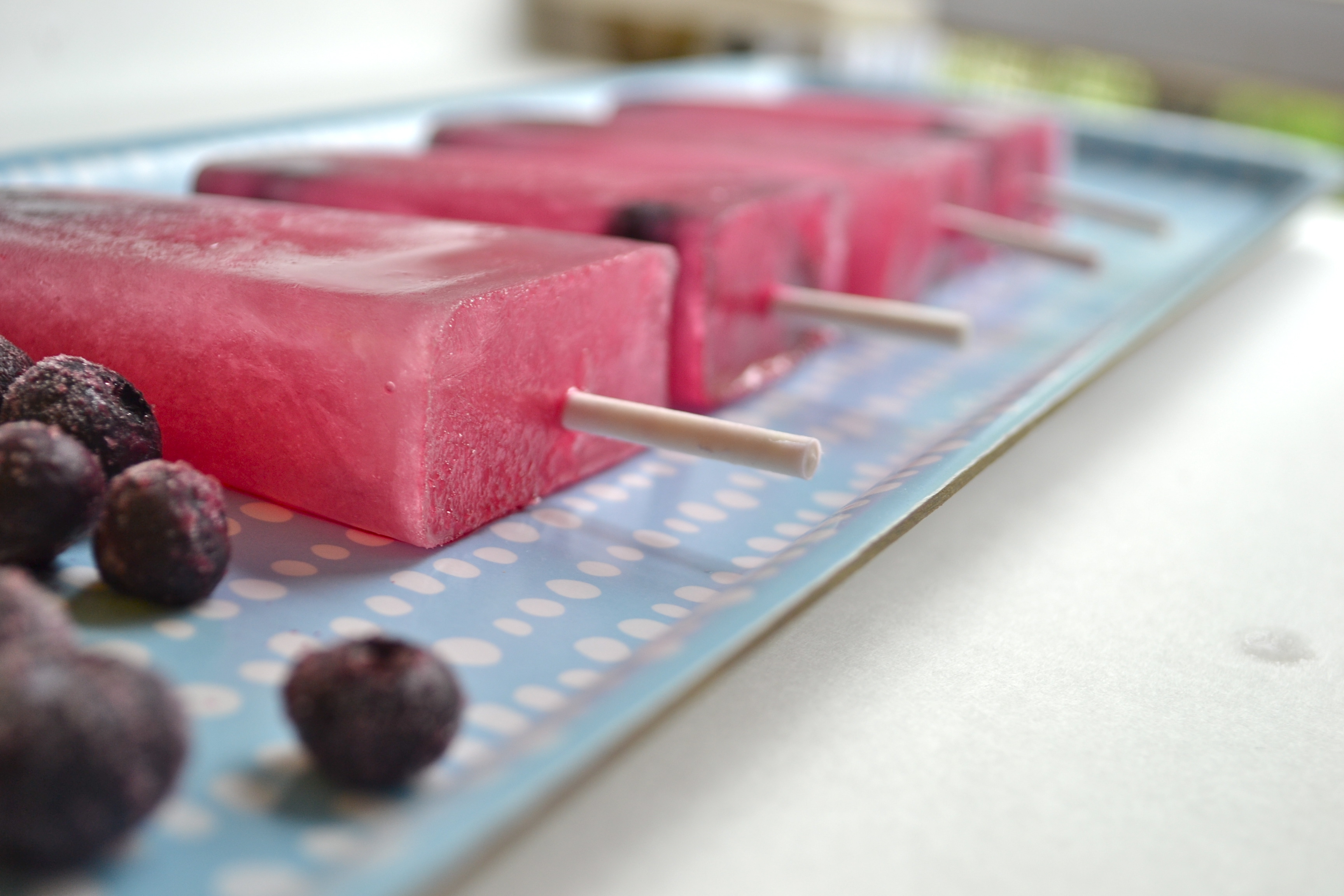 Let's not forget something that SPARKLES!!
Mercat, Brut Rose, Cava NV - $18
Inspired by Barcelona's Mercat de Sant Josep de la Boqueria – the quintessentially Catalan market destination where locals and tourists alike gather to eat, shop and gossip. Mercat Cava aims to evoke the same spirit of community, liveliness and tradition. This dry, rosé Cava is made using traditional methods in the cellars of El Xamfra, where Francisco Dominguez hand crafts every bottle with the utmost attention and care. 40% Macabeo, 40% Xarel.lo, 15% Parellada & 5% Monastrell. Mercat sees extended lees aging and is finished with a very low dosage, allowing the chalky soils on which the old indigenous vines are grown to shine through on the palate. Imported by the fine folks at Valkyrie Selections, based nearby in Healdsburg.
The Pinnacle of Freedom
1 and 1/2 oz Mercat Brut Rosé
1 oz Vodka
1/2 oz White Cranberry Juice
¼ oz Lemonade
Method: Pour Mercat Brut Rosé into a champagne flute. Add remaining ingredients in a cocktail shaker filled with ice, shake well. Strain into flute or stemless galss slowly and garnish with a festive garnish!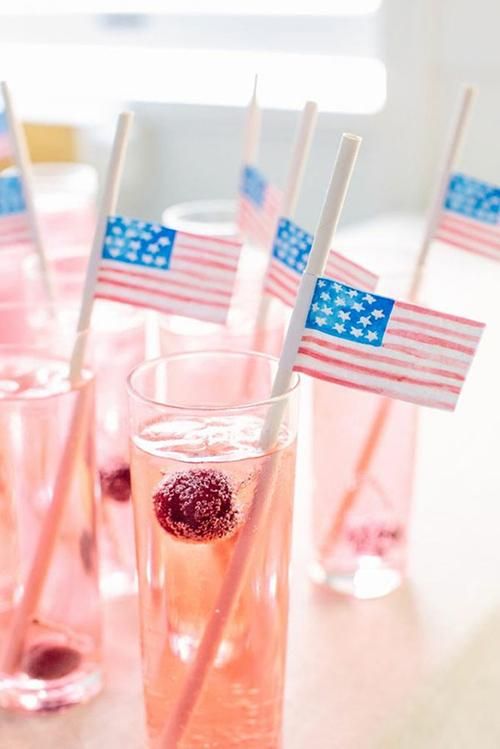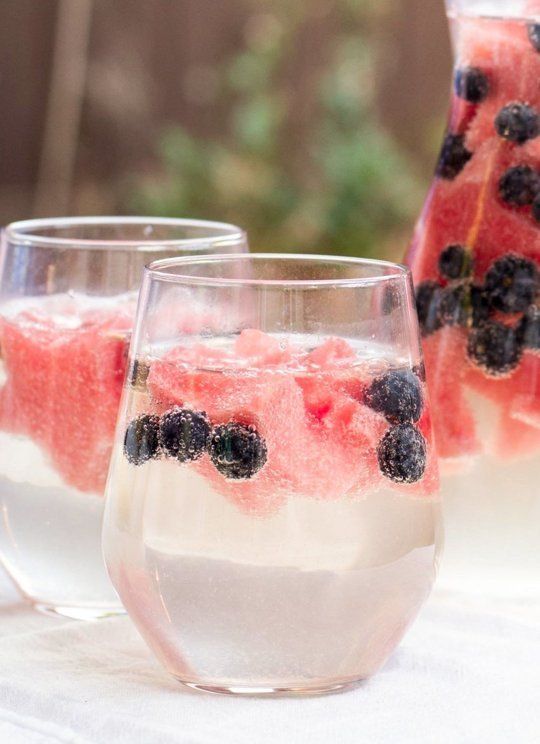 ---